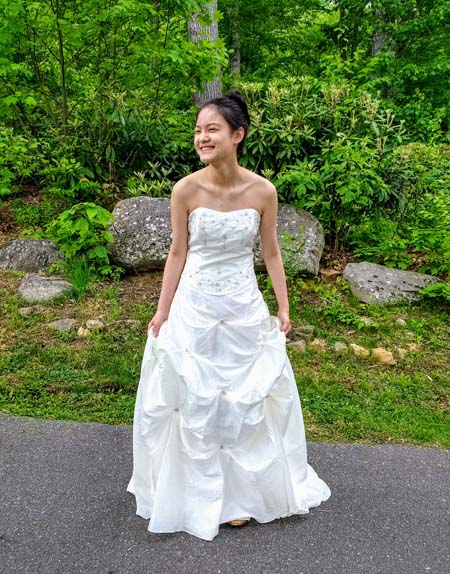 Our Approach
At UpLove Bridal and More we strive to use pre-loved fabrics, garments, laces and embellishments and transform them into something lovely.
Of course, some gowns require that we use new materials, but we do everything we can in our studio to produce as little waste as possible.
Our Story
Our roots lie in doing things the old fashioned way.
We don't produce hundreds of gowns that all look the same, and we don't outsource any of our work overseas.
Everything is lovingly stitched in-house, and every gown we produce is unique.
Mandy's grandmother was a couturier (bespoke dressmaker) in Europe from the 1930s to the 1960's, and her mother was a skilled seamstress.
Our dream is to create beautiful bridal gowns sustainably, being respectful of the earth, and to teach others to do the same.
(P.S. The models are Mandy's twin daughters, Jasmine and Holly).
Schedule a design consultation
Let's get together for a complimentary design consultation where we can have an in-depth discussion about your dream gown. 🙂
Make an appointment
Follow me to see more!